Mount Changbai is a dormant volcano and the largest mountain in Northeast China. It has three ridges open to tourists - the north ridge, the west ridge and the newly developed south ridge.
The north ridge is pretty relaxing with tourist bus to the halfway tourist station and commutes to the mountain top - the Tianchi Lake, it is suitable for children, the elderly and the less athletic tourists;
The west ridge is more challenging, it is suitable for tourists that seek excitement;
The south ridge is the closest to the Tianchi Lake, but only opens from June to October
I took on the north ridge for a leisurely trip this summer.
Transportation - I went to Mount Changbai from Changchun to Antu by train and then by bus to the North gate of Mount Changbai. From there I took the compound bus to the halfway tourist center and then took the peak shuttle to the crater - the Tianchi Lake. After sightseeing, I went back the same way I went up.
Ticket - The ticket for Mount Changbai was 125rmb, compound bus ticket was 85rmb and the peak shuttle 80rmb. Every May 19, Nov 1 to April 30, the Mount is free to any visitor who provides valid government issued IDs since 2018.
Tour Highlights
Tianchi lake is formed after Mount Changbai's 1702 eruption. The lake is 2194m above the sea level and is the origin of Songhua, Tumen and Yalu River, and is hence called the Mother of Three Rivers ( 三江源 ). The water of tianchi is crystal blue, it is so clear that there is no fish can live inside of it. There is also a myth about Tianchi Monster dating back to the Antu County History Journal to 1908.
The Changbai Waterfall ( 长白山瀑布 )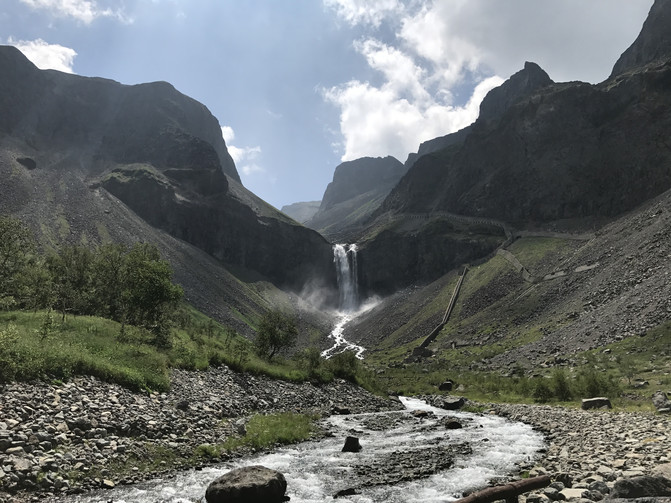 After I shuttled back to the halfway tourist station, I took a brief break and then went on to the Changbai Waterfall. Changbai Waterfall is water from Tianchi lake going down the mountain to an outlet north of the lake. It might not seem so high, but it has a vertical drop of 68m.
Dragon-gathering Spring ( 聚龙泉 )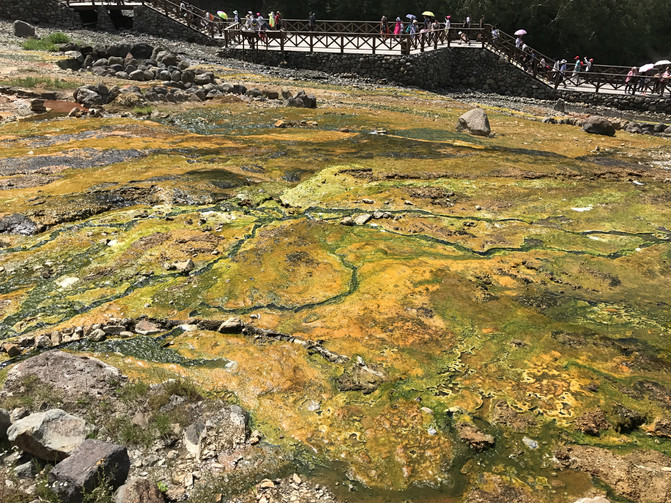 The Dragon-gathering Spring is a hot spring with 47 outlets from underground. The spring is said to be rich in minerals. The water temperature ranges from 68° to 83°, there is even a snack stand that sells boiled chicken eggs and corn. The eggs are 3 for 10rmb and the corn is 5rmb per. The yolk is a little runny due to the comparatively low temperature and tastes like jelly. It is worth a try.
The name Lvyuan means green & deep, this literally describes it all. The water falls from several outlets 26m high and splashes into the green ponds.
Underground Forest ( 地下森林 )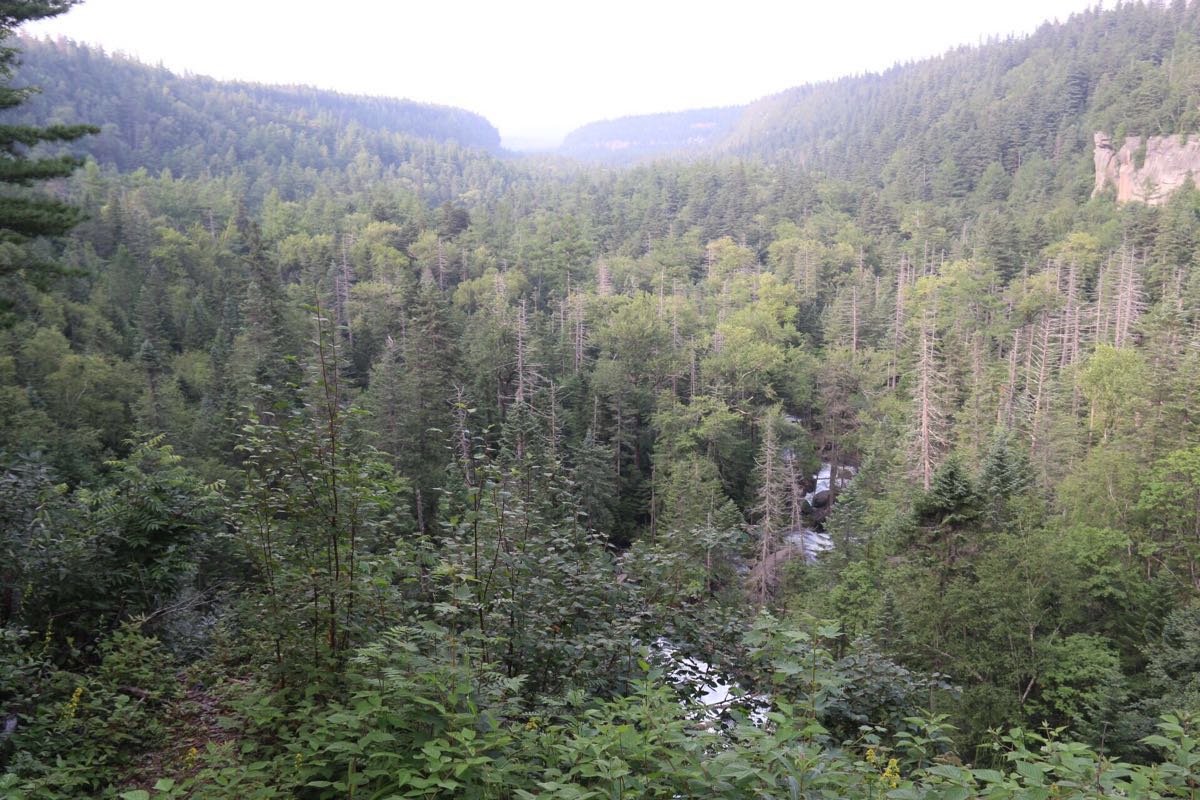 The Underground Forest is the last stop of the trip. It is also called forest at the bottom of the valley, because the once large forest fell due to mountain and volcanic movement.
Kind Reminders
Bring your wind breaker even in summer when visiting Mount Changbai, because the height of it, it is more than 12 degrees lower that the temperature of the mountain foot;
Use caution when treading through the wilderness