It's advised to take the train into Tibet for 3 main reasons:
The train enters the plateau slowly, allowing the body to gradually adapt to the elevated altitude, reducing probability of altitude sickness. There had been many incidence where people got sick when landing with a flight, the change was too abrupt for the body
In addition, the train rides are shorter than the car's, the price is economical. You can also take the train portion by portion
The scenery along the train ride is breathtaking!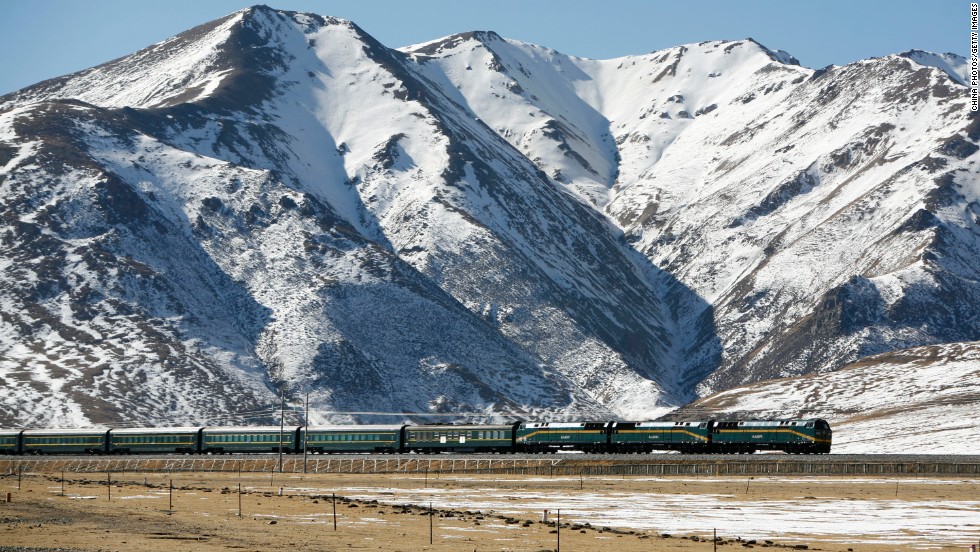 There are 2 main railway lines:
Qinghai-Tibet Railway (Qingzang Railway - 青藏铁路)
Daily trains from Lhasa to and from Beijing, Shanghai, Guangzhou, Chengdu, Chongqing, Lanzhou and Xining
There are 45 stations along the line. Every station is uniquely designed with traditional Tibetan characteristics, and none of them are the same. The total travel time of the passenger train is about 25 hours
The passenger flow is concentrated in June and September of each year
Fun fact: this is a highland railway with the highest elevation and the longest distance in the frozen soil in the world
Lhasa - Xigaze Railway (Lari Railway 拉日铁路)
The railway is 253 kilometers long, from Lhasa Station to Xigaze Station. All stations are located in Tibet Autonomous region
2 daily trains to and from Lhasa Station and Xigaze Station, about 2.5 hours total ride time