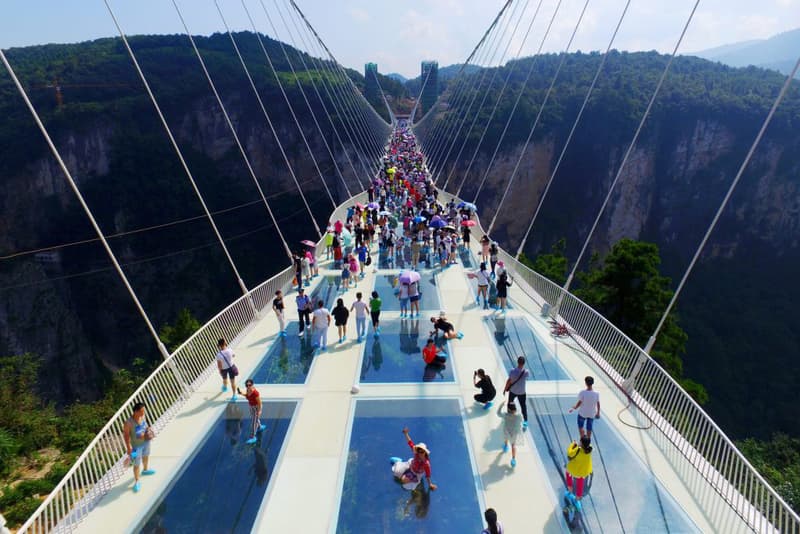 The famous glass hanging bridge is a part of the Zhangjiajie Grand Canyon Scenic Area, mind you that this is a separate scenic area than the main mountains which is Wulingyuan (Avatar Mountains)
TRANSPORTATION:
You can take a direct bus from Wulingyuan scenic area or from the bus station in Zhangjiajie City, both takes around 20min.
TICKETS:
Ticket for the Glass bridge alone is 138rmb. If you buy a ticket for going down the Canyon is 256rmb. I highly recommend to check out the canyon, the bridge itself may be a bit underwhelming.
Bridge's operating hour is 3:20pm - 5pm only. You will be assigned a time slot for going on the bridge when you buy the ticket fro crowd control.
You should book your tickets early with an agency or something, we booked on official website but it's in Chinese, I guess you can use browser translator too, otherwise there won't be any tickets let for you to buy on the spot.
*IMPORTANT NOTE*: The security check is very strict at the gate, you are not allowed to bring camera nor drones (don't know why), and not large bags either, you will have to store them at storage.